Categories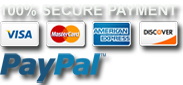 Roberto De Carlo feat. Dyanna Fearon 'Searching' (RDC Digital)
Label: RDC Digital
Released: 10th October 2012
Release details:
Roberto De Carlo is back in full effect, get ready for another soulful House bomb! – Roberto De Carlo feat. Dyanna Fearon 'Searching'
For him, this is a very special release. As an ambitious independent Artist he is proud to present his first single, which is exclusively available in his own music download store. This release will definitely find many fans in the soulful house scene.
For this debut Roberto De Carlo teamed up with one of the most talented soulful house singer and songwriter Dyanna Fearon "The soulful House Princess".
Dyanna Fearon, an extraordinary talented beauty with music in her blood, was born and raised in the UK with an Indian Jamaican background. In the past she lent her vocals to the successful "D-Influence presents D-Vas" album, Reel People's debut album "Second Guess" which featured one of the most successful productions of Reel People "Butterflies" and Rasmus Faber's debut album 'Where We Belong' which featured the club hit single "Give It To Me".
Miss Fearson's smooth and warm vocals fit perfectly in Roberto De Carlo's soulful House Music. The Original Mix is an inimitable classic soulful vocal House Tune with fierce drums, gorgeous Fender Rhodes chords, smooth funky bass line and guitars ala Nile Rodgers. The remixes have been made by Opolopo who have turned the track into a cosmic Nu Disco atmosphere that makes it completely different from the original, it could be a movie soundtrack from the 80s. The duo composed of Frank Ryle and Rob Hardt aka Cool Million who bless us with a remix that brings us back to the upbeat funk sounds of the 70s/80s and then there is Piers Kirwan (one half of Stereo Mutants) who adds his unique touch and takes the song to a deeper ground that guarantees to spread an uplifting feeling on the dancefloor. All things considered Roberto De Carlo brings out a fantastic package that is only and exclusively available here!
Credits:
Music composed by Roberto De Carlo
Lyrics written by Dyanna Fearon
Produced, arranged and mixed by Roberto De Carlo at the RDC Studio
All Vocals by Dyanna Fearon
Keys by Simon Grey
Guitars by Roland Cabezas
Bass by Michel Gsell
Mastered by masterlab.de
P+C 2012 Roberto De Carlo
For licensing click here!
——————
A few reactsions about "Searching"
DJ Spinna (USA): I'm really feeling the Piers Kirwan remix.
Grant Nelson (UK): Oooh sounds sexy, brother!
Richard Earnshaw (Duffnote): Cracking release mate! Original and Opolopo mixes right on top of the pile.
DJ Soulmate (Russia): The Original is super soulful, classic approach - exactly my style! Cool Million is also a sunny summer feel and not missing trendy Opolopo nu disco touch. The whole package is awesome really, great label debut!
Soulmagic (Denmark): Feeling the orig and the Piers Kirwan dub. Will support
Hot Toddy (UK): The Opolopo remix is very nice, lovely retro production, thanks
Spirit Catcher (Belgium): Nice one congratz! Opolopo instru is the one for us !!!
Simon Grey: Opolopo is pure class!
Julian Sanza (Argentina): Opolopo Remix... wow! im blown away, great tune!
Shane D (South Africa): Original and Opolopo mixes are fire ! Full support brother !
Random Soul - Yogi (Australia): it is excellent. Definitely feeling the opolopoo remix man, slick boogie vibes on a nice vocal by Dyanna Fearon. popping it on our next podcast for rsr.
Steven Stone (Soul Deluxe): Really nice production and package overall. like the opolopo & original 9/10
Dutchican Soul - Niels (NL): I LOVE your brand new song 'Searching'. Pure quality house music!! Can't wait to play it out loud during ADE next week! The vocal performance of Dyanna Fearon is really great.. All over it.. Remixes are top draw aswell.. Will support big time! Thanks
D-Reflection (NL): The original mix is just stunning. My favorite mix of the package. Maybe it's even the best RDC production so far for me. Amazing vocals from Dyanna Fearon too (chorus is so catchy)! I'm sure I'll play this a lot in the forthcoming weeks/months. The way that Opolopo turns 2012 tracks into 80's boogie-monsters with a modern twist is just bizarre. His mix is perfect for the (nu-) disco crowds and will be in my cd-wallet/usb too. Cool Million in the same package, it's all in there! The Piers Kirwan Mix completes the package with a deeper twist. Overall a brilliant package, ready to hit the charts and cheer people up! Great work.
Domas from Deep Inc. (Lithuania): Yes yes YO! Dope pack bro, thanks!
Tadas from Deep Inc. (Lithuania): What an amazing soulful package... All mixes are great, but my heart goes to original and Opolopo.
Pea Weber (Radio1 - Friday Night): Really nice track!

Michael Fossati (SpiritofHouse): Pick of the Week - Roberto De Carlo returns in grand style with "Searching", a soulful gem featuring songstress Dyanna Fearon which is exclusively available on his brand new RDC Digitallabel, (through his own music download store). Roberto De Carlo's original version of "Searching" has timeless written all over and features stellar keys and rhodes, sweet guitar and deep-rooted vocals by Dyanna Fearon over a fervid old-school inspired funk drenched backing - pure class. On remix duty we have Opolopo whose cosmic Nu-Disco interpretation is guaranteed to make you yearn for more, Cool Million who grace us with a magnificent rendition oozing with their beloved funky sounds and rhythms, andPiers Kirwan who takes the track to deeper territory, with the lush keys and spell binding rhythms creating a relentless feel you can't resist to dance to. Highly recommended.
——————
YouTube Links:
Original Mix
Opolopo Remix
Cool Million Summer Madness Remix
Piers Kirwan Dub Mix
——————
Soundcloud Links:
All Mixes